At Ode we believe that self-care is also a form of productivity. Our purpose is to create strategy-led designs to help create a timeless brand identity for other businesses. Along with help you feel clear headed, calm and de-stressed through productivity and self-care paper goods that do not overwhelm.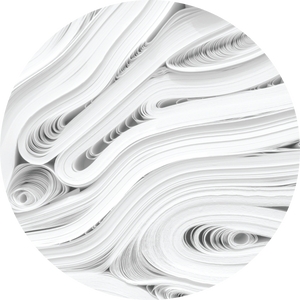 Crafted in India
Every Ode product is 100% manufactured by local artisans in Mumbai and Delhi. When you buy our paper goods, you are supporting those individuals who hand-assemble every product.
Premium Quality
We value quality and craft. We want you to love how our products looks on your desk and feel in your hands. We believe that when you use something every day, you should invest in something beautiful that lasts.
Created For You
We are committed to building a community that is positive, encouraging and uplifting. We believe our journey together does not end after checkout. Our growing online community is testament to our mission of being one step closer to living a balanced life.
Meet the Founders
Ode was born in 2019 by two college students - Aastha and Srishti who were committed to making academic life easier. What seemed like a fleeting dorm room conversation has now turned into a growing business.
As students, we always found ourselves planning, from class schedules to endless to-do lists. We were constantly on the hunt for minimal planning tools and all-in-one journals that were easy to navigate - that is when the idea behind Ode was born. With our mutual love for planning and organisation we made our "summer passion project" come alive within the boundaries of our college campus. Little did we know that it would lead to the birth of Ode Studio.

After a year in the paper business, with a background in psychology and design we decided to diversify into various packaging design projects for other businesses. Years later, we have now built a complete end-to-end graphic design agency, with the goal to help businesses reach their ideal consumer through strategic design solutions - from brand identity, packaging collaterals, website design and more.
OUR WORK
Our Mission
We create with the dream of spreading the essence of Ode through minimalism and productivity. With our range of paper goods sourced and manufactured in India, we strongly believe in the supporting the local along with providing the highest quality goods. We aim to increase consumer retention and build a strong brand identity for businesses through intentional designs.
We have always been creative souls that embody a minimal lifestyle, and expressing that as an extension of ourselves has been the most fulfilling journey.